Christina Lee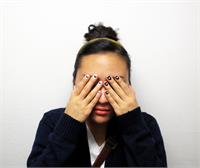 Miss Christina teaches creative art, studio art classes and is our portfolio consultant.
Major in Fine Art
My passion for art, my value of education, and my BFA degree has prepared me to teach and motivate young artists. My experience as a teacher has allowed me to create and implement exciting, educational lesson plans while building trust and developing positive relationships with youth, parents, and staff. I have a genuine passion for working with children and young adults, and it's invaluable for me to always be a patient, caring and fun mentor to my students. At US Arts, I use these tools in conjunction with their exceptional program to stimulate young creative minds.
Christina Lee is currently not instructing any classes.